Wholesale Coffee Bean
Suppliers Victoria & Melbourne
Wholesale Coffee Supply always includes our commitment to quality, consistency, environmental, social and economic sustainability. We want the coffee that your customers come back for to be the best it can possibly be.

At Geelong Coffee Roasters, quality control is paramount. We are one of the most awarded coffee roasters in Australia, and that translates to better coffee to you.

We invest in the highest quality, current crop, 83 + score green beans from around the world.
We use a state of the art Brambati coffee roaster, custom built by Brambati Italy, for our particular requirements. Everything from temperature, drum speed, air velocity and roast time meticulously tracked and recorded. Our Brambati is one of the most technologically advanced roasters in the world today.

We roast fresh in Geelong, Victoria, and ship all over Australia to discerning coffee drinkers.

We are entirely Australian owned, and a family run business.

If you would like to partner with us in your growth towards better, more consistent coffee sales, and to enjoy the best customer service this side of the moon, then connect with us and lets get started.
ALWAYS SUPPORT LOCAL!
Your growth is our aim...
We've learnt from years of coffee experience that's it is all about honing the  fundamentals.  Expert espresso shot extraction and timing, along with best practice workflow to give consistency and speed for your coffee business.
This is important to us because we really want you to be successful.  As your partner our primary focus is to help you unlock the optimum flavour potential of our coffee blends and ultimately grow your business to its peak.
Our customers almost always experience significant growth after partnering with us. We are proud to see them grow and determined to do the same with you.
So if you're a quality coffee focused business, then we would love to hear from you.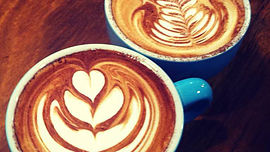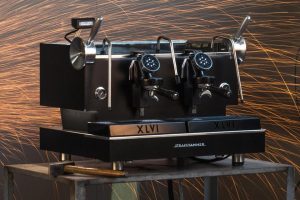 Our drive for consistency includes the equipment that is available for you. Our fleet of La Marzocco and XLVI SteamHammer machines alongside our choice of Mazzer & Mahlkonig grinders will deliver exceptional, reliable, quality performance in your cafe workflow.
Our preventative maintenance services, provided by our Head Technician, are here to keep your equipment purring and save the day if you have one of those ones.